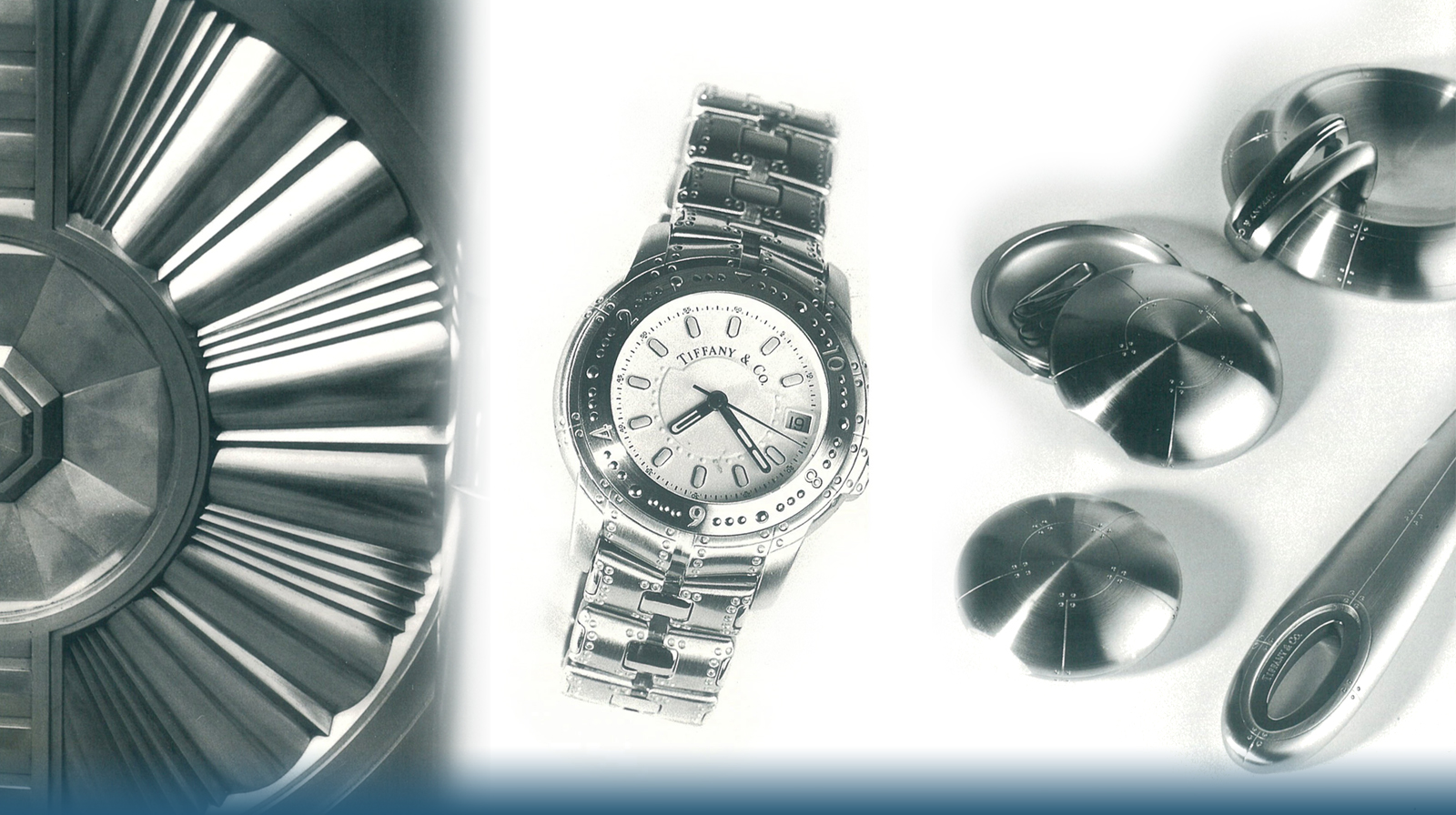 Streamerica by Tiffany & Co.
A complete archive of all the Streamerica Stainless Steel Collection made by Tiffany & Co.  It is inspired by the aerodynamic principles of the 1939 New York World's Fair, the Streamlined designed collection evolved from the profile of a DC-3 wing and the bolted metal sheeting of airplane construction.
It pays homage to stainless steel, the great 20th century material pioneered by Tiffany and Co. in its showcases designed for its 37th street store in 1905 and later for its Fifth Avenue store by Stanford White.
Click on each item to open its own window with details, more photos and comments.
STAINLESS STEEL COLLECTION
World Time Automatic Watch
Automatic Chronometer Watch
AIRFLOW INK Pen with Stand
Airframe Perpetual Calendar
Zephyr Ashtray with Stand
or my YouTube video of the collection.