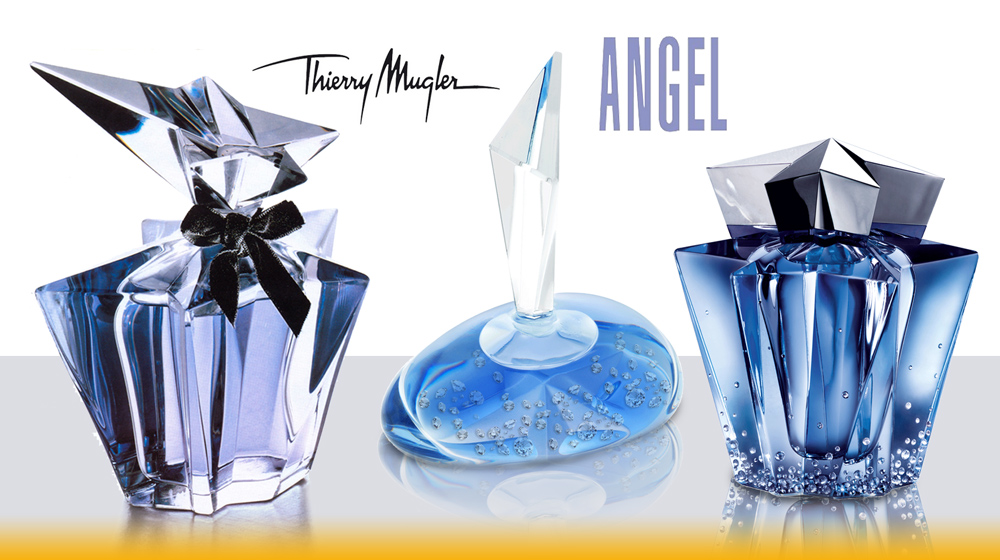 Thierry Mugler Angel
A chronological collection of Thierry Mugler's Angel Limited Edition Perfume Bottles.  A gathering of facts from published articles, high-end fashion catalog printings, online articles, ebay auction results and posts from around the world.
French Fashion Designer, Thierry Mugler, launched / introduced the very successful Angel perfume in 1992. Usually encased in a Star shape, Angel has been redesigned each Winter season with a collectable perfume bottle that is usually numbered and produced in a limited edition by renowned French glassmakers Brosse.
These bottles were originally called "Angel Couture Collection" Limited Edition Angel Star (E'toile). Most of these bottles come with an identification number engraved on the bottle and a certificate of authenticity attesting to its rarity.
Angel has notes of patchouli, which are then layered over sweet notes of praline, caramel, and vanilla. The most common reaction to it is that it reminds you of sweet Chocolate.
Some of these limited editions are still found at mugler.com at their original retail price.
Click on each Bottle to open up its own page with details and comments about it.
2005
Les Caprices de Star
2010
Mugler Show Delactable
2010
Mugler Show Deluxe Superstar
2011
Mugler Metamorphoses
Creation 2013
Liqueur de Parfum
UNKNOWN
L'Etoile Collection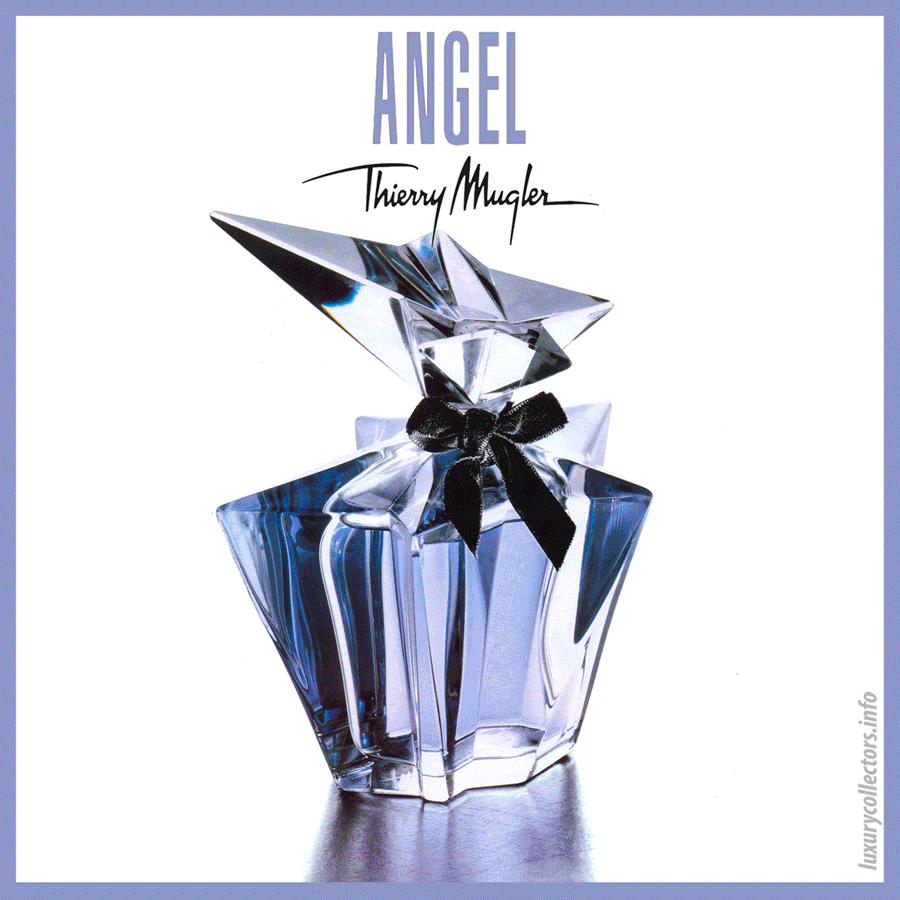 Are you researching a specific item? Let us know...
This page contains information, reviews, perfume notes, pictures, scanned and new ads, and videos about Collectable Perfume Bottles and Luxury Accesories but we do not warrant the accuracy of information. Trademarks and logos belong to respected companies and manufacturers and are used solely to identify products and companies. If you have more information about any of the featured products, you can expand it by adding a comment at the bottom of each page. We also feature links to 3rd party websites/Internet stores, but luxcollectors.info has no access or control over those websites. We do not make guarantees nor accept responsibility for what you might find as a result of these links, or for any future consequences including but not limited to money loss. User comments represent the views of the credited authors alone and do not reflect LuxuryCollectors.info views.