LOUIS VUITTON PRET A PORTER FASHION CATALOGS
In 1996 Louis Vuitton hired fashion designer Marc Jacobs to take over the luxury leather goods company and infuze the brand with ready to wear.  His first collection was for Spring 1998.  Here is a listing of the catalog covers that acompany each collection: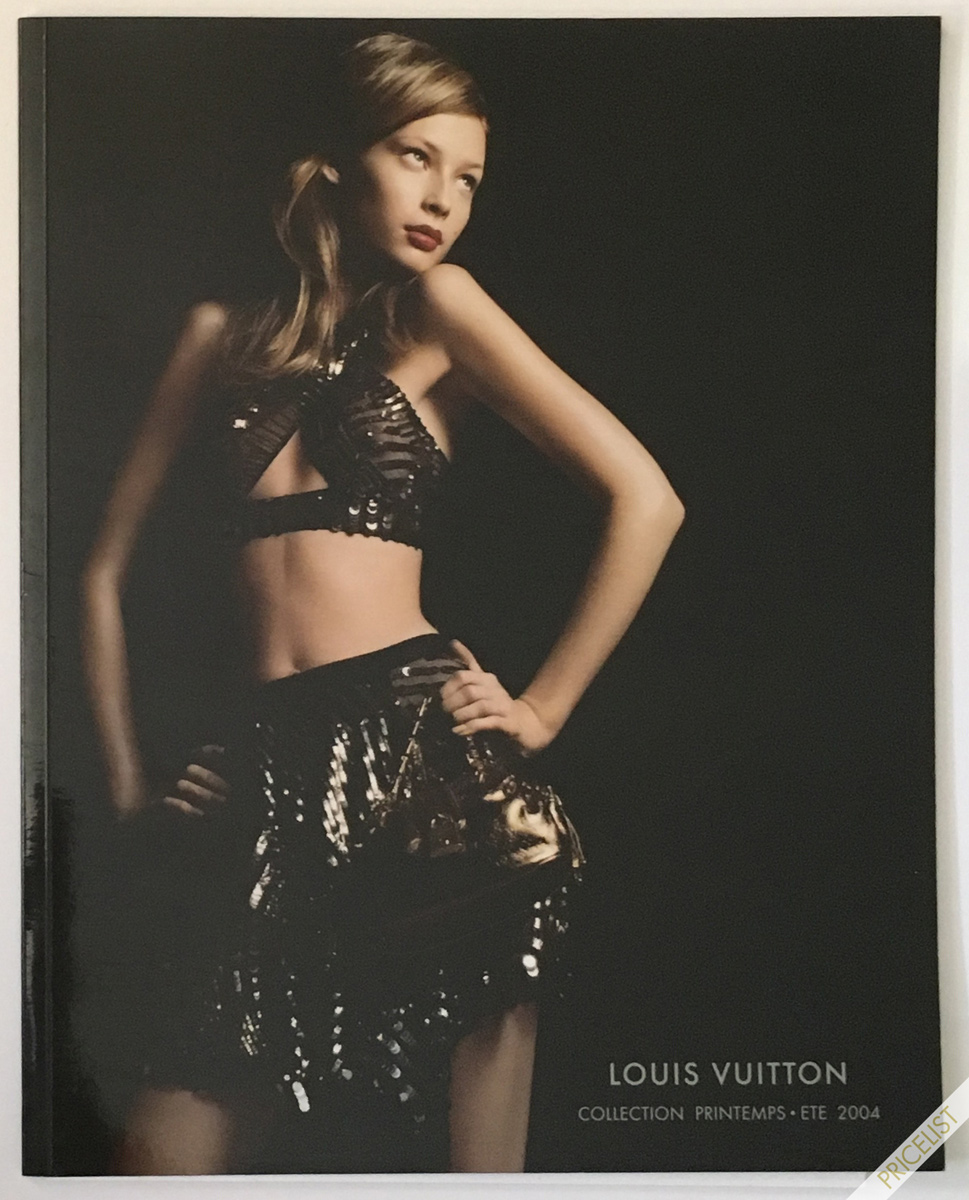 PRINTEMPS – ETE
(Spring / Summer)
Modern Cleopatra, Gold Theda bag, Trianon canvas, Tortoiseshell,  Big Apple charm. Charm bracelet in 18K gold. Tambour quartz watch with triple coiled strap, Turquoise. Pricelist.
AUTOMNE – HIVER
(Fall / Winter)
Silk Taffeta bustier Plaid, Sac Gracie Monogram Velours, Jewelry: Yellow gold monogram bracelet, Empreise Ring.  Alligator, Monogram Trompe L'oeil.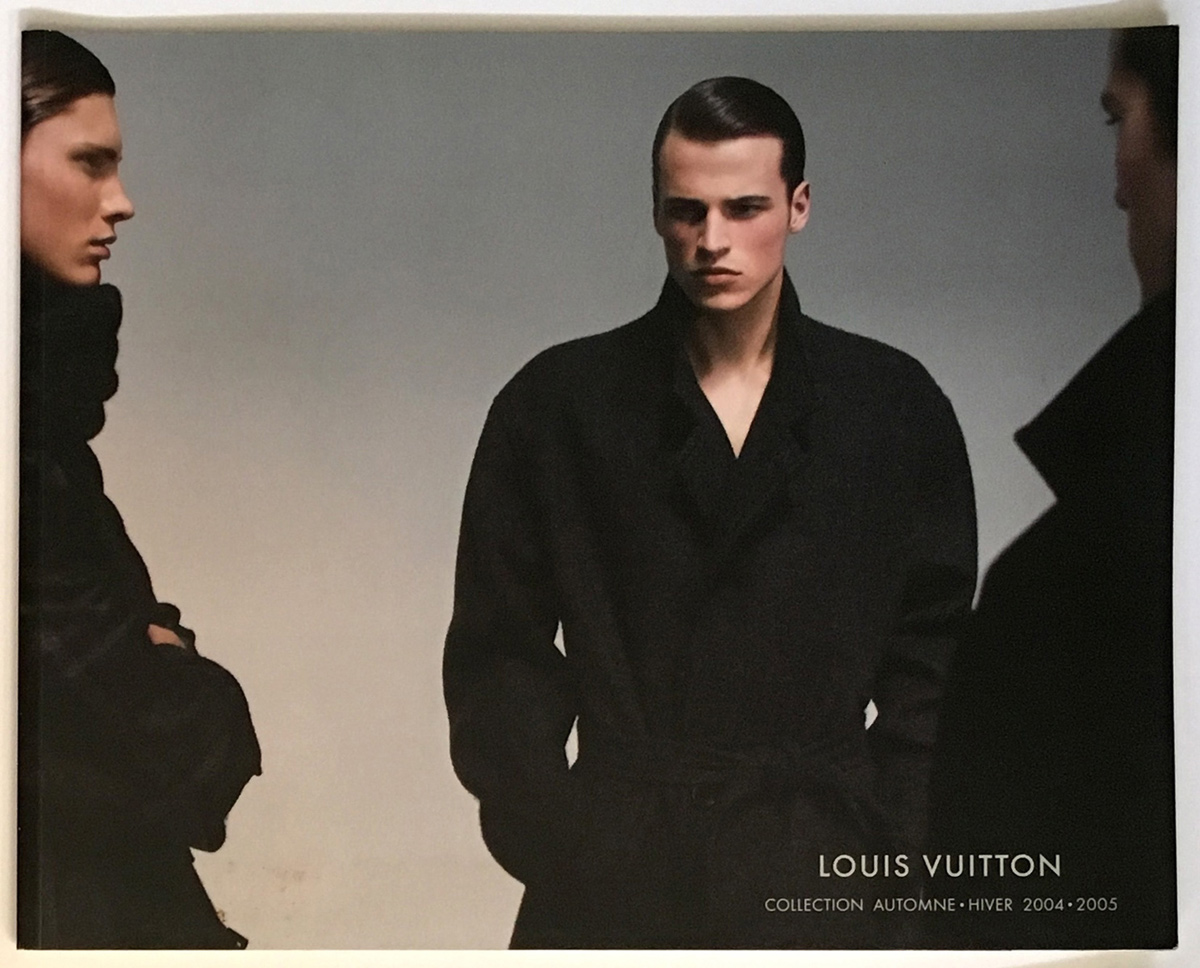 AUTOMNE – HIVER
(Fall / Winter)
Taiga Leather: Pegase ,Odessa computer case, Helanga carry on bag, Cabas Kasbek tote bag.  Tambour automatique GMT wide strap Epi, Christopher backpack in Monogram canvas/black leather details.  Damier Giant canvas, Week-end bag in Utah leather, Cufflinks, Coats and parkas.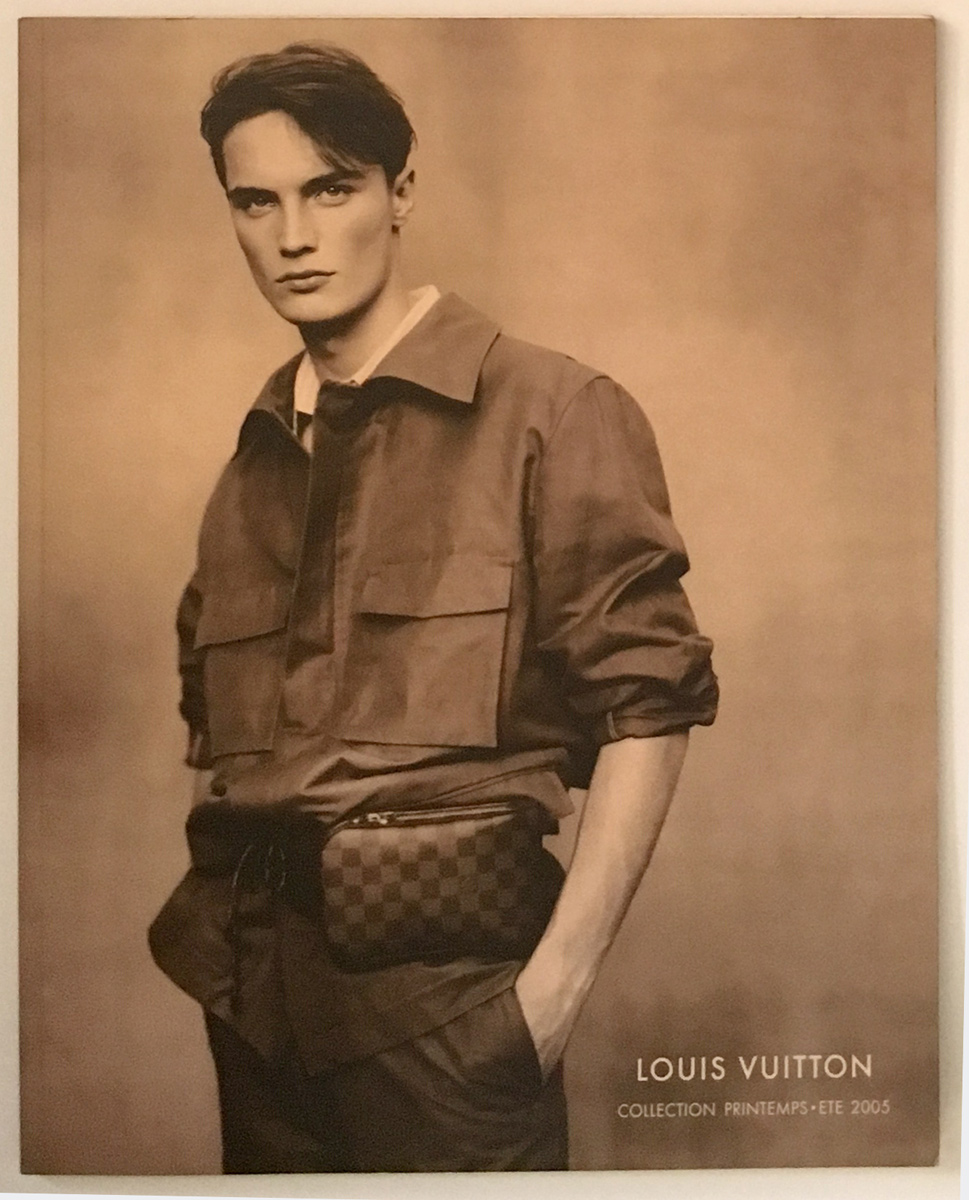 PRINTEMPS – ETE
(Spring / Summer)
Prep school chic, Damier canvas Geronimos pouch, Monogram mini initials, Turtle. Teddy, Cadenas (Padlock) and key cufflinks, Palm Tree pendant, Damier Geant.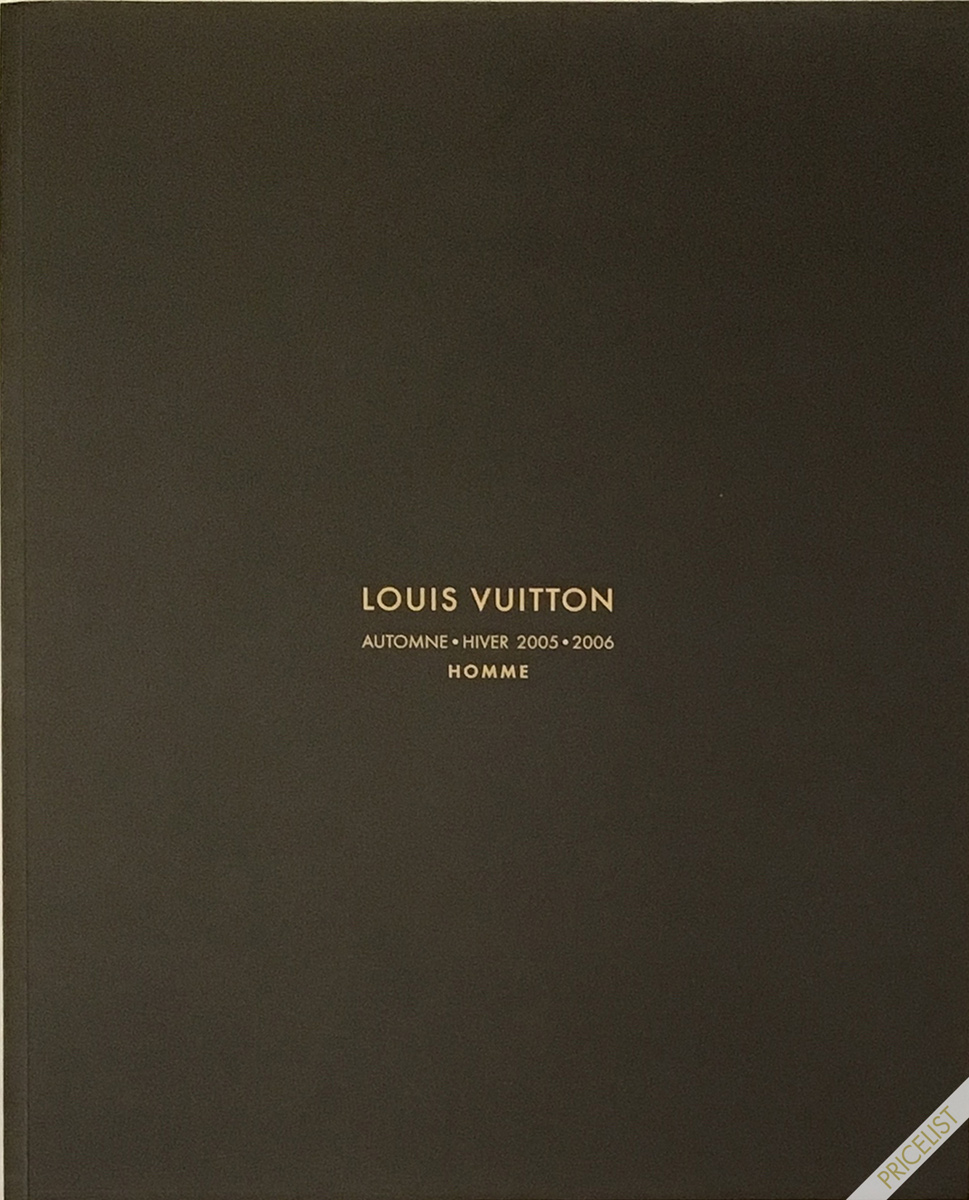 AUTOMNE – HIVER
(Fall / Winter)
Designed by Marc Jacobs, Astrakhan velvet bags, Silver Lock cufflinks, Conquerant Trolley Damier Geant, Chess set in precious wood natural cowhide case, Utah leather wallet, Empreinte ring, Clous bracelet, Wild rabbit fur scarf, Ostrich patchwork, Cabas steamer in Carpet, Tambour Pink Gold and rubber strap, Pricelist.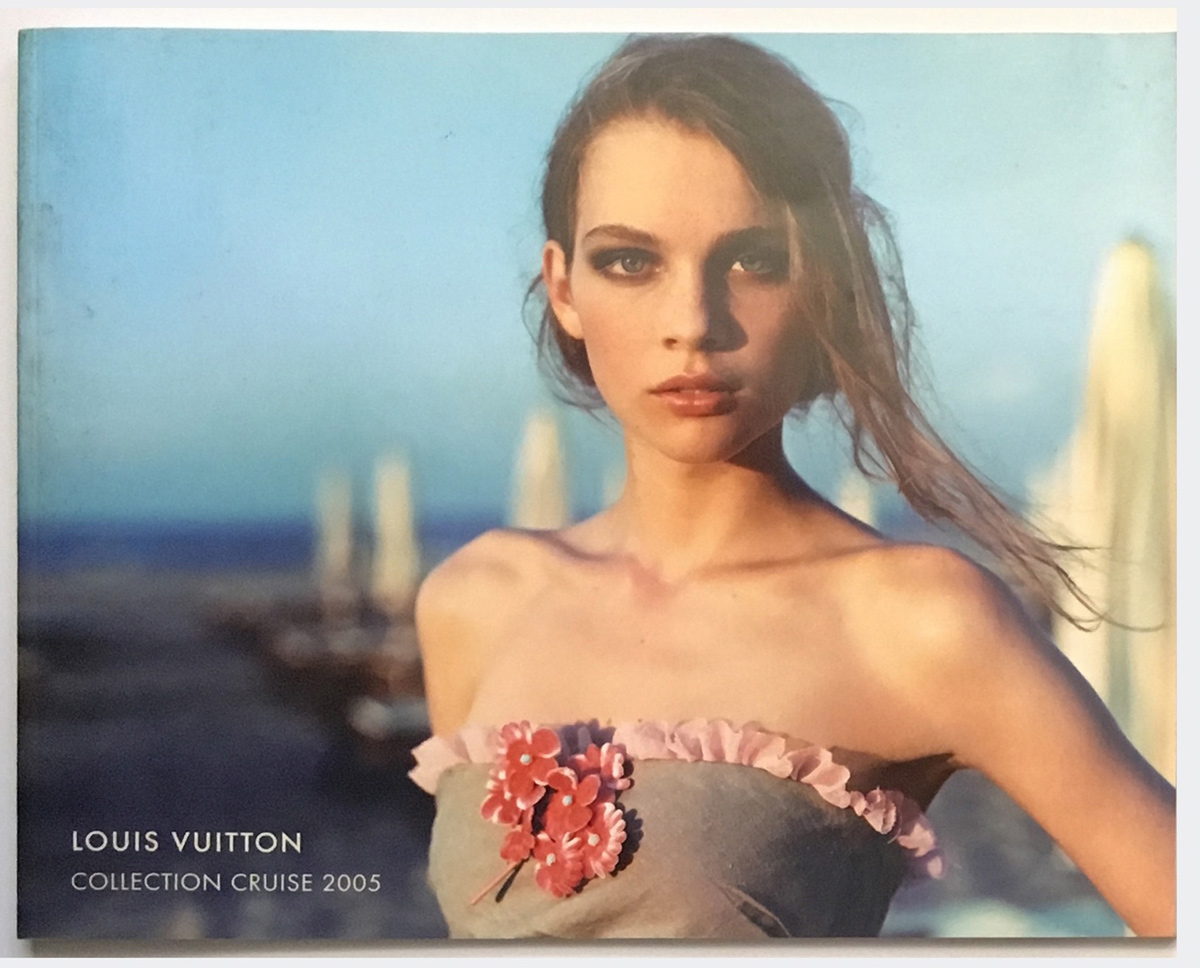 S lock bracelet, Monogram Inclusion bracelets, Monogram Vernis, Mini Noe Bag, Sunglasses.