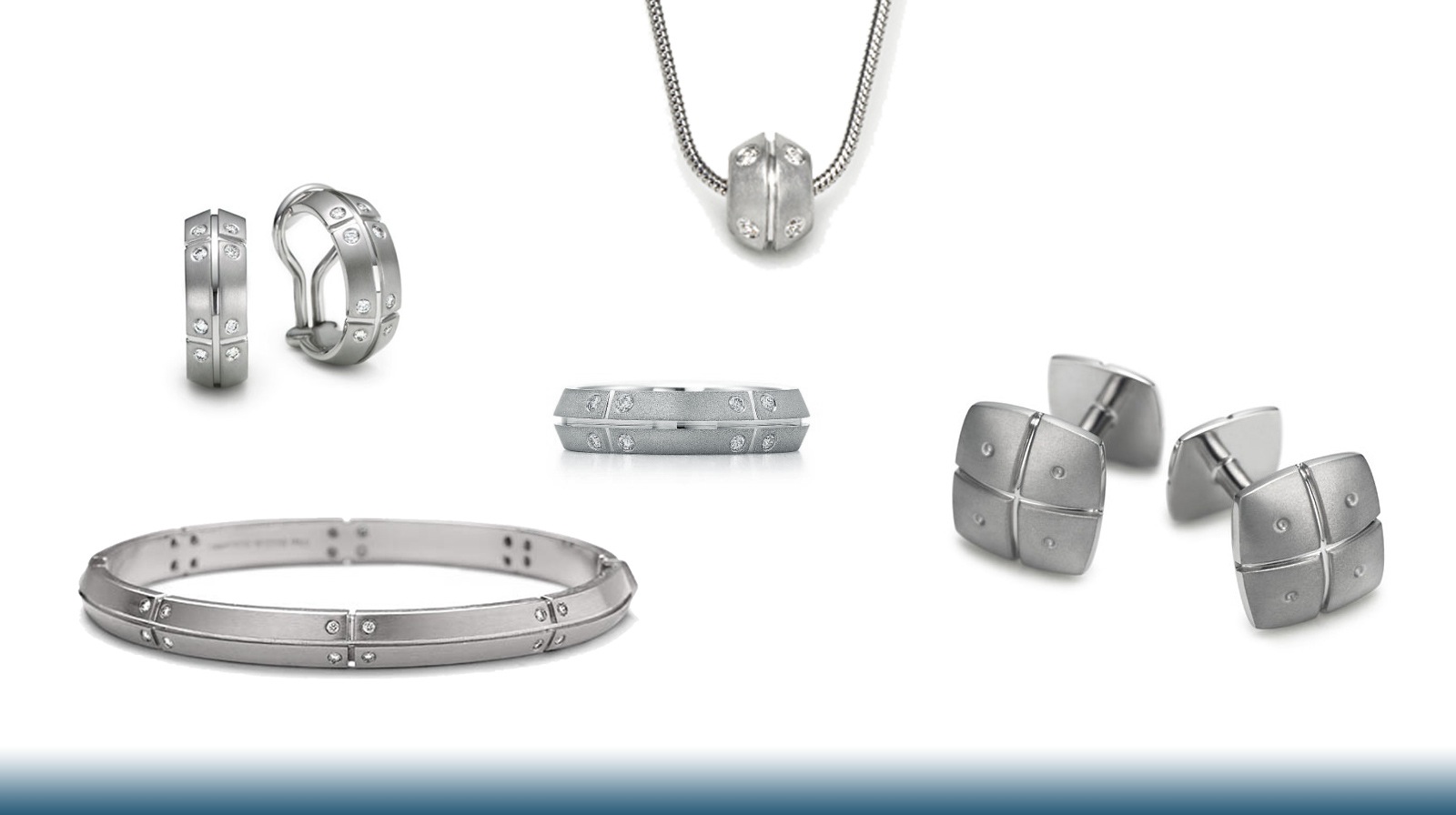 Streamerica 18K by Tiffany & Co.
A complete archive of all the 1993 Streamerica Collection made by Tiffany & Co.
The fine jewelry line was made in 18K white gold most with diamonds was produced circa 2000.  Most of the pieces are dated 2002.
The unbridled optimism of the streamline age comes to 18K gold and diamonds.  Proud structured metal surfaces.  Clean lines, Sleek. A design motif that is, at once, stricly American, pure Tiffany and simply beautiful.
Click on each item to open its own window with details, more photos and comments.
watch a slideshow of the gallery