Porthole Key Ring
Tiffany & Co. Streamerica Collection
Stainless Steel Keychain
Releassed 1993
Made in Switzerland.
Retail Price $160 US dollars.
Tiffany & Co.'s Streamerica is inspired by the aerodynamic principles of the 1939 New York World's Fair, the Streamlined designed collection evolved from the profile of a DC-3 wing and the bolted metal sheeting of airplane construction.  Steel and Industry symbolize America's aspirations for progress and prosperity.  A Timeless expression of Man's fascination with speed and technology – and his desire to forge a better tomorrow. 
It pays homage to stainless steel, the great 20th century material pioneered by Tiffany and Co. in its showcases designed for its 37th street store in 1905 and later for its Fifth Avenue store by Stanford White.
Streamerica is a ground-breaking collection. Never before has Tiffany featured steel as a luxury material, but no other material could convey such a powerful message of contemporary sophistication and masculinity.
One of the cornerstone pieces of this collection is the Porthole Key Ring / Keychain, remeniscent of the old shipliner windows and industrial design.
Each piece in the Streamerica line is designed to complement each other to form a cohesive statement in stainless steel.
Detailed Photos of Streamerica Porthole Keychain.
Looking at the photos of the ads, the amount of keyrings that this keychain brought is around Four to Five key loops.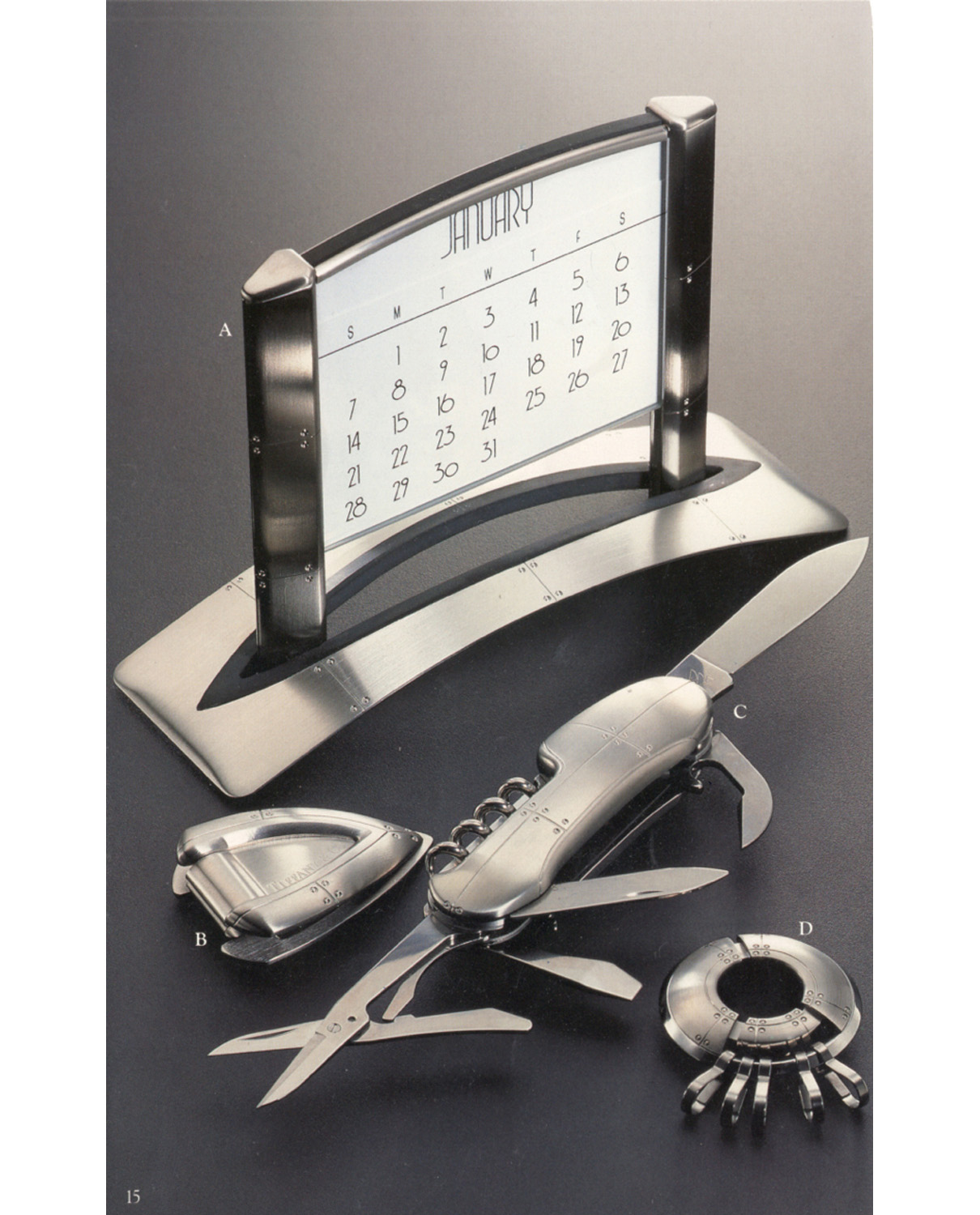 A page from Tiffany & Co. Blue Book Catalog from the late 90's showcasing the Streamerica Stainless Steel Collection: Airframe Perpetual Calendar, Laminar Money Clip, Carapace Pocket Knife, and Porthole Keyring.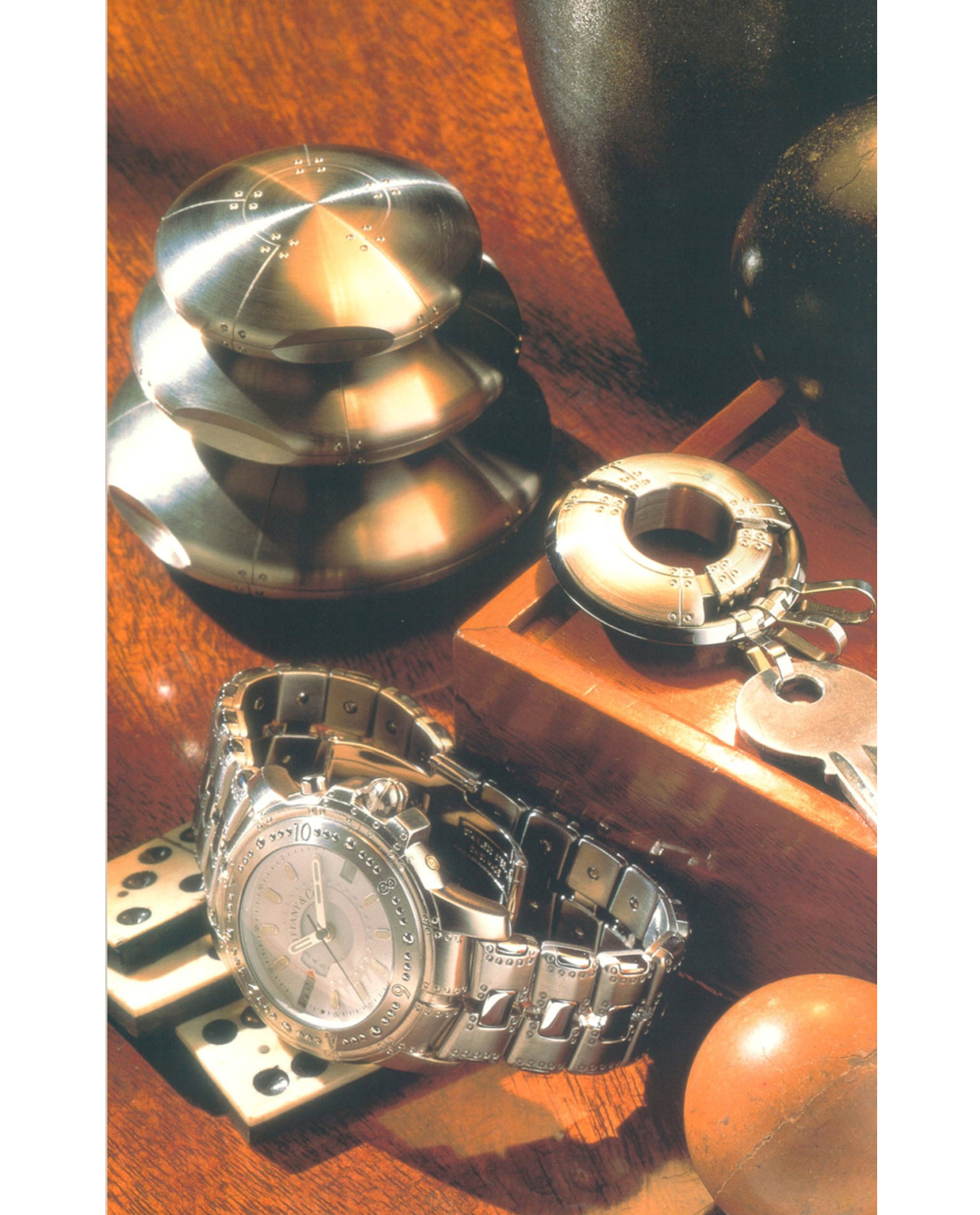 One of two pages featured in John Loring's 1997 Book: Tiffany's 20th Century: A Portrait of American Style. Pictured above are the Perisphere Nesting Boxes in three sizes, Porthole Keychain, and World Time Wristwatch with Stainless Steel Band.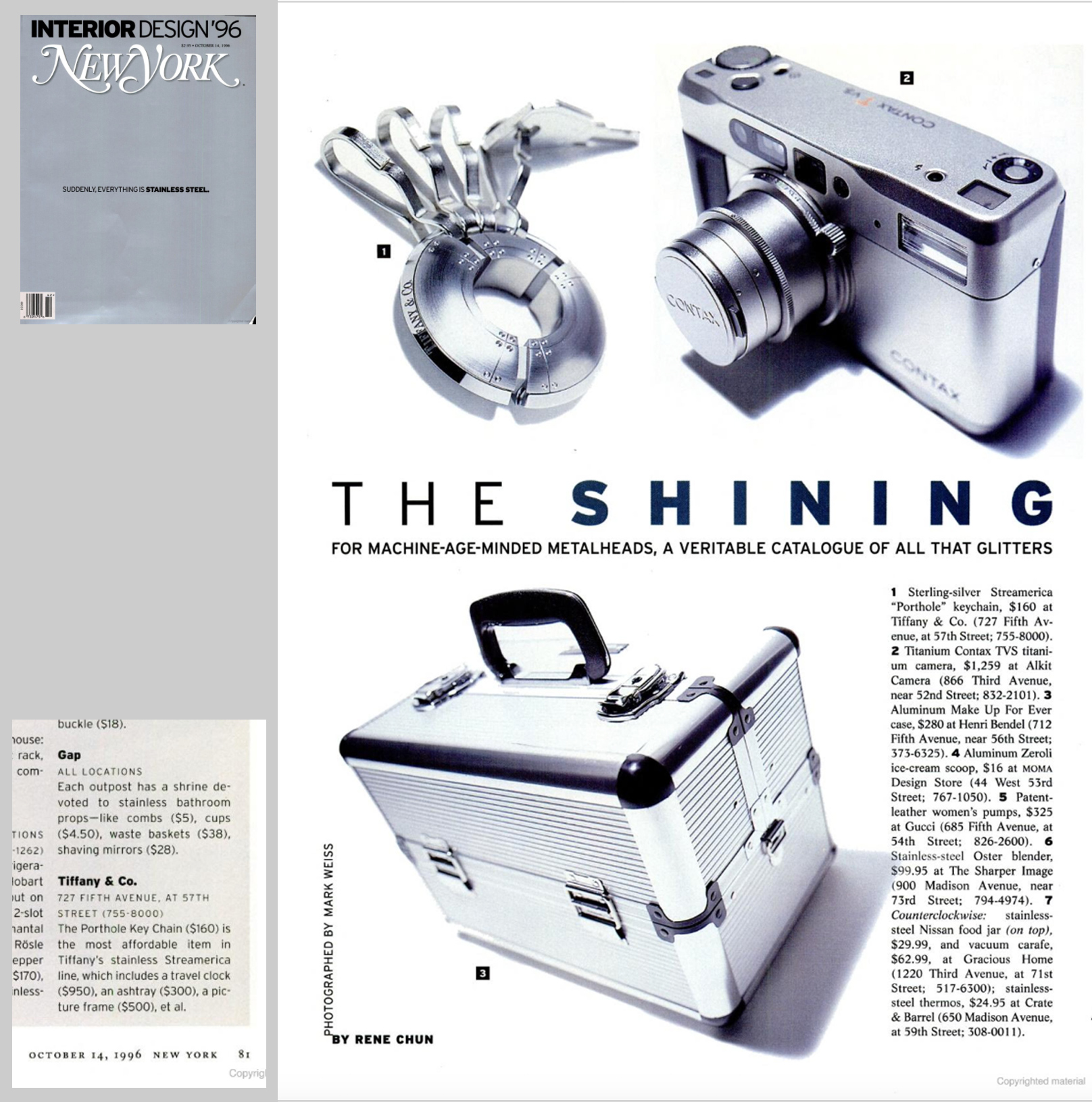 This editorial Ad is from Oct 13, 1996 New York Magazine "Suddenly Everything is Stainless Steel".  They list the item as being sterling silver, which it is not, and retail price of $140.00