Curviline Oval Key Ring
Tiffany & Co. Streamerica Collection
Stainless Steel keychain / keyring
Releassed 1993
Made in Switzerland.
Retail Price $115/$125 US dollars.
Tiffany & Co. introduced the Streamerica collection of accessories and watches in 1990 to celebrate the 50th anniversary of its New York headquarters.
Tiffany & Co.'s Streamerica is inspired by the aerodynamic principles of the 1939 New York World's Fair, the Streamlined designed collection evolved from the profile of a DC-3 wing and the bolted metal sheeting of airplane construction.  Steel and Industry symbolize America's aspirations for progress and prosperity.  A Timeless expression of Man's fascination with speed and technology – and his desire to forge a better tomorrow. 
It pays homage to stainless steel, the great 20th century material pioneered by Tiffany and Co. in its showcases designed for its 37th street store in 1905 and later for its Fifth Avenue store by Stanford White.
Streamerica is a ground-breaking collection. Never before has Tiffany featured steel as a luxury material, but no other material could convey such a powerful message of contemporary sophistication and masculinity.
The entry level, pricewise, of the Streamerica collection, is the Curviline Oval key ring.  Of all the pieces in this collection this one most resembles the aerodynamic wing of a DC-3 airplane.  
Each piece in the Streamerica line is designed to complement each other to form a cohesive statement in stainless steel.
Detailed Photos of Streamerica Curviline Key Ring.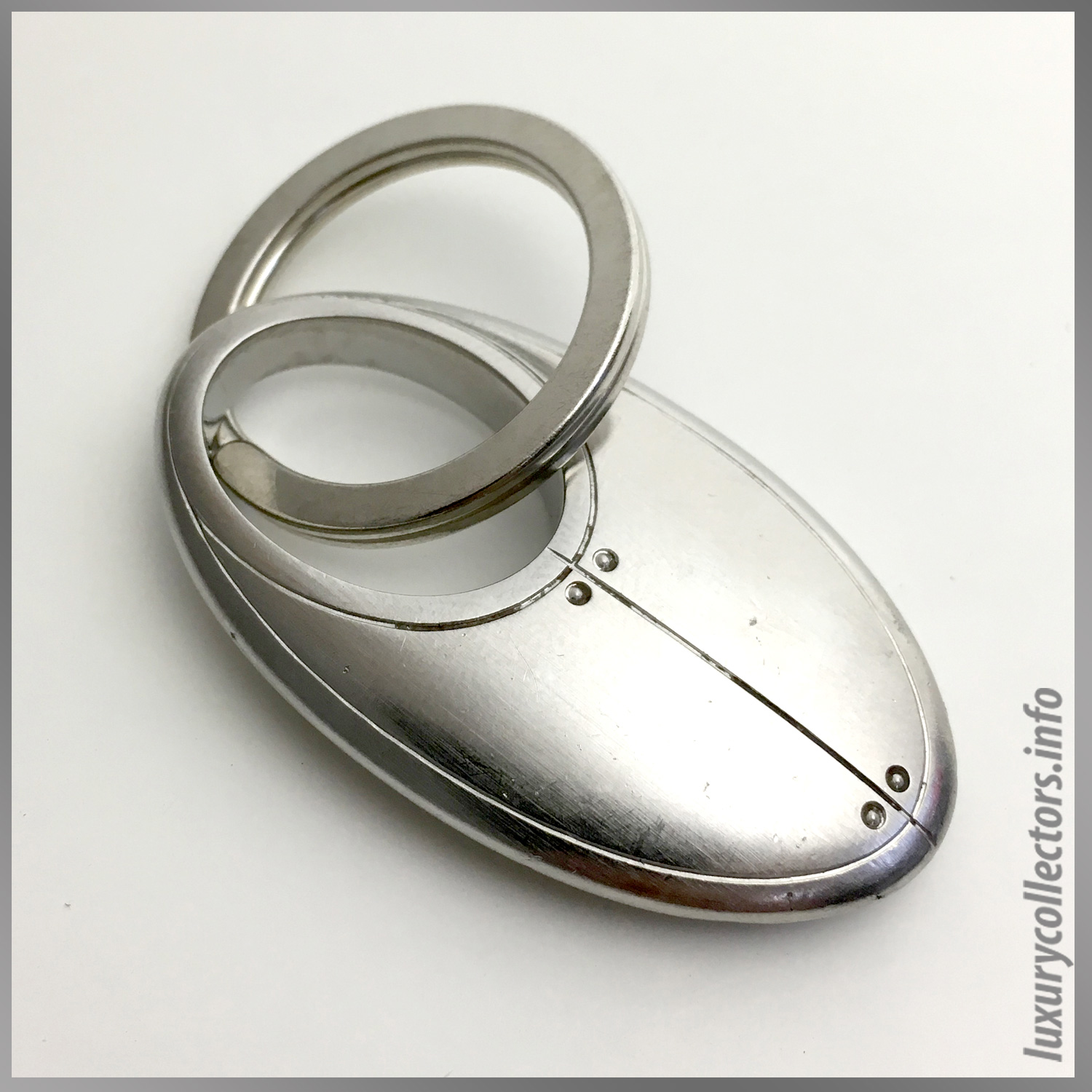 The original keyring ring was stamped Tiffany & Co. This one shown here is a generic ring.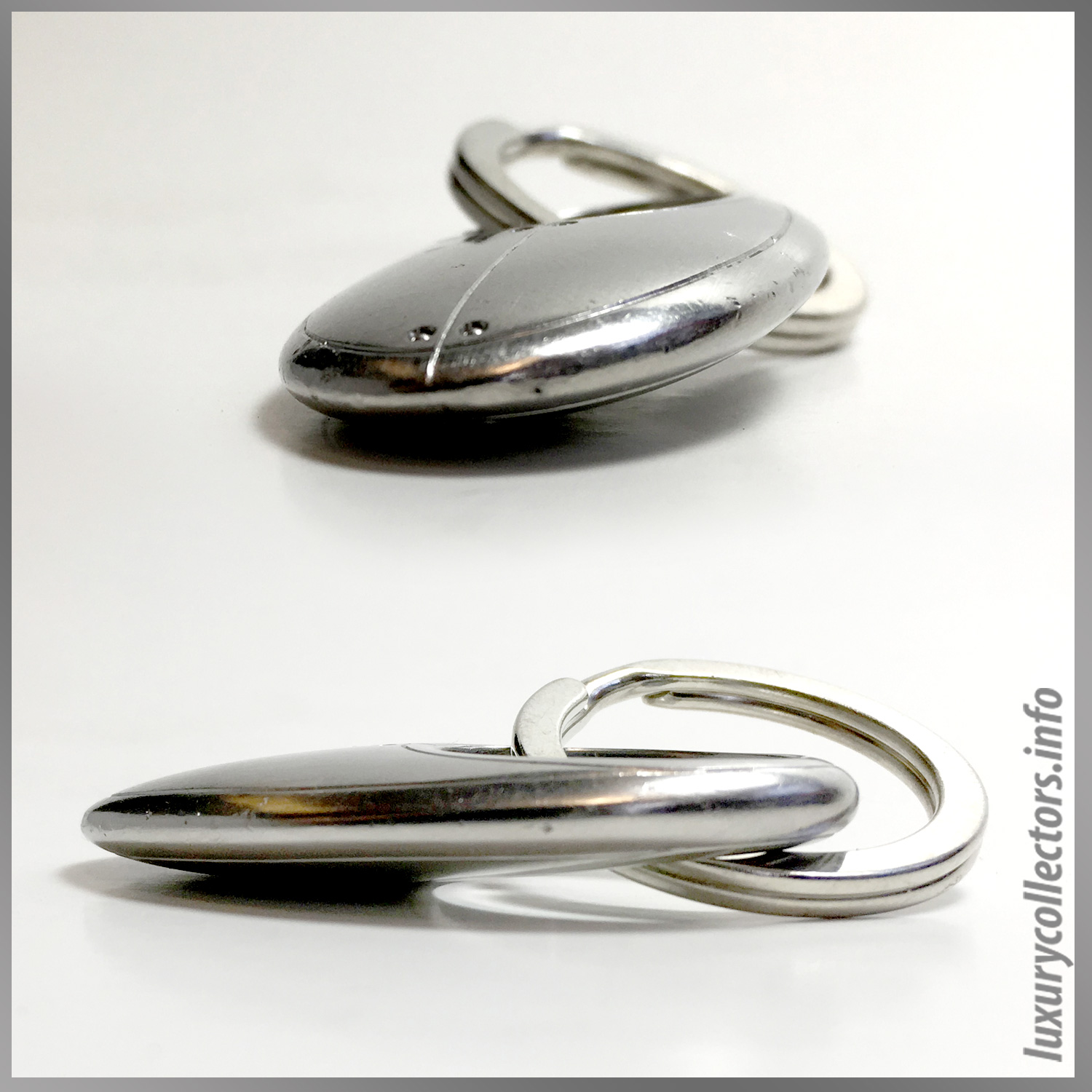 Curved and sleek, this design was so successful that it's the only item that was repeated in 2002 when Tiffany decided to make the sterling silver accessories. Click here to see the Curviline Sterling Silver Key Ring page.
I have placed images of both the stainless steel (on the left) and sterling silver (on the right) key rings so that you can compare them visually.  Unfortunately to be able to appreciate the beauty of the stainless steel, you have to hold it in your hand to feel the sheer weight and power of the stainless steel pieces.  
Although the sterling silver encapsulates the luxury of Tiffany & Co. when comparing them, you can see the softness delicacy of the sterling piece in that it takes scratches, dents more easily.  After all these are everyday items intended to be used and enjoyed. The rivet engraving on the sterling version is not as crisp and small as the steel version, and it catches more of the dirt in these, even after polishing, you can notice on the right photo below the heaviness of the rivets in sterling.
The stainless steel keychain looks practically brand new in comparison.  The steel version is a lot more rare and older in age to the sterling and rarely have I seen it on ebay.  If you do, I would recommend getting the steel version over the sterling piece.