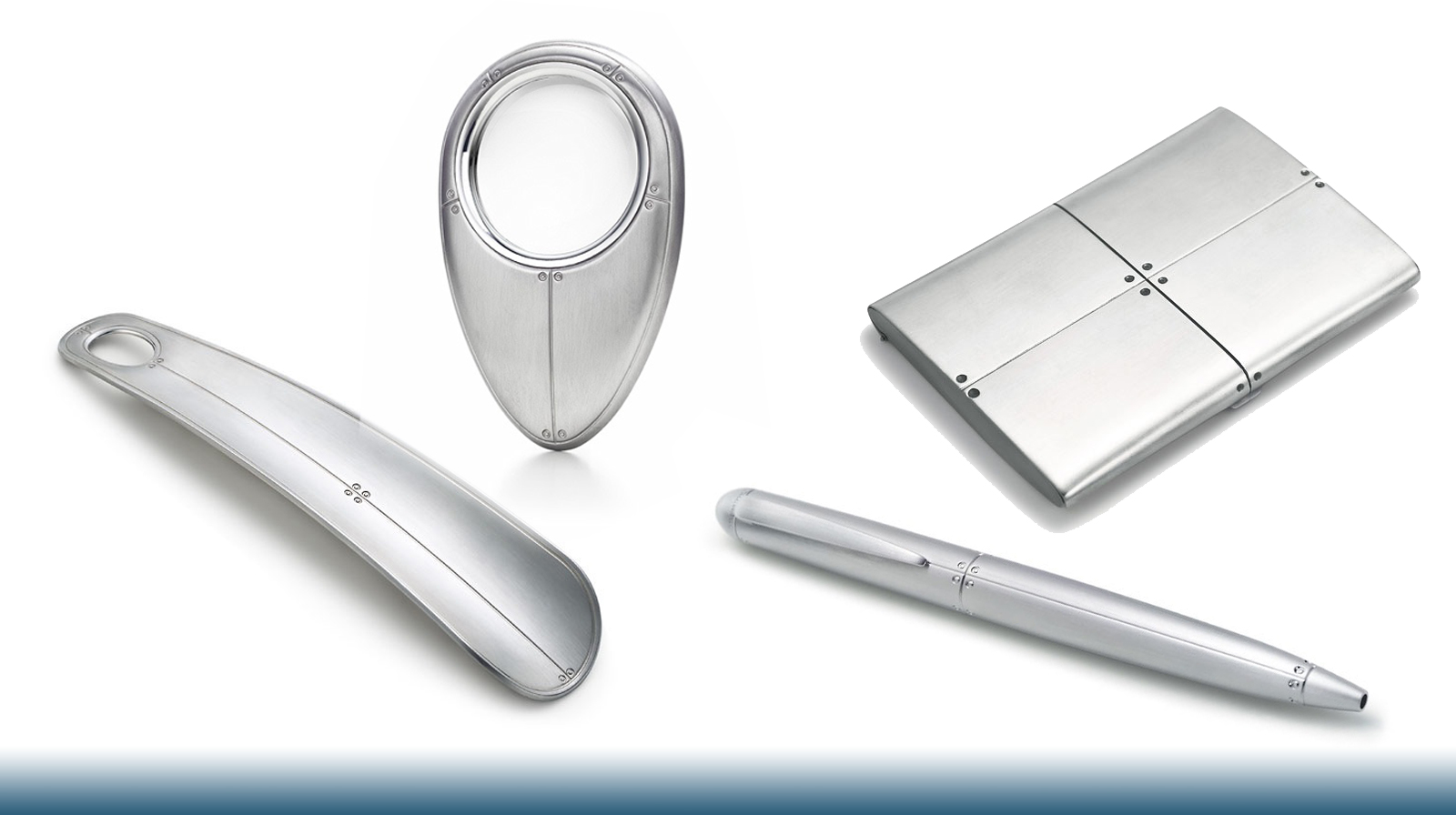 Streamerica Sterling Silver by Tiffany & Co.
A complete archive of all the Streamerica Collection made by Tiffany & Co.
The original line debuted in 1993.
The fine jewelry 18K white gold was produced circa 2000.
The Sterling Silver line of accesories mainly for the Office was produced in 2002.
A second set of items was made and stamped 2003, most made in Spain or Italy.
A design motif that is, at once, stricly American, pure Tiffany and simply beautiful.
Click on each item to open its own window 
with details, more photos and comments

.
STERLING SILVER
 COLLECTIO
N