Zephyr Ashtray
Tiffany & Co. Streamerica Collection
Zephyr Stainless Steel Collection
Releassed 1993
Made in Switzerland.
Retail Price $300 US dollars.
Tiffany & Co. introduced the Streamerica collection of personal accessories and watches in 1990 to celebrate the 50th anniversary of its New York headquarters.
Tiffany & Co.'s Streamerica is inspired by the aerodynamic principles of the 1939 New York World's Fair, the Streamlined designed collection evolved from the profile of a DC-3 wing and the bolted metal sheeting of airplane construction.  Steel and Industry symbolize America's aspirations for progress and prosperity.  A Timeless expression of Man's fascination with speed and technology – and his desire to forge a better tomorrow. 
Streamerica is a ground-breaking collection. Never before has Tiffany featured steel as a luxury material, but no other material could convey such a powerful message of contemporary sophistication and masculinity.
The Streamerica Stainless Steel Ashtray makes a bold statement in steel.  Even if I do not smoke, I could not pass up on owning this grandiose ashtray for displaying it.  One of the heavier pieces in the collection, this ashtray comes with a seal beam on the bottom made of black rubber that prevents it from scratching the surface of your table and securing it in place.  I wish the same could be said of the nice clip that can be used to rest your cigarette/cigar in place.  It just sits on top of the rim and its not glued or attached to the base.  Many a times I have had to go and dig it out of the trashbin after a party or two!  The sides of the clip are more polished than the rest of the piece, so it gives it a nice contrast.  The underside was left unpolished or brushed, looking a little grim, but its completely hidden when attached to the base.
I have rarely come accross this item on ebay, maybe once in ten years, so if you find one, dont hesitate and probably expect to pay more than $500 for this.
The bottom of the ashtray measures 4.6″ accross.  The bottom is engraved with Tiffany & Co. logo and the underside of the clip is engraved with country of origin: Switzerland.
Detailed Photos of Streamerica Barware Coaster set.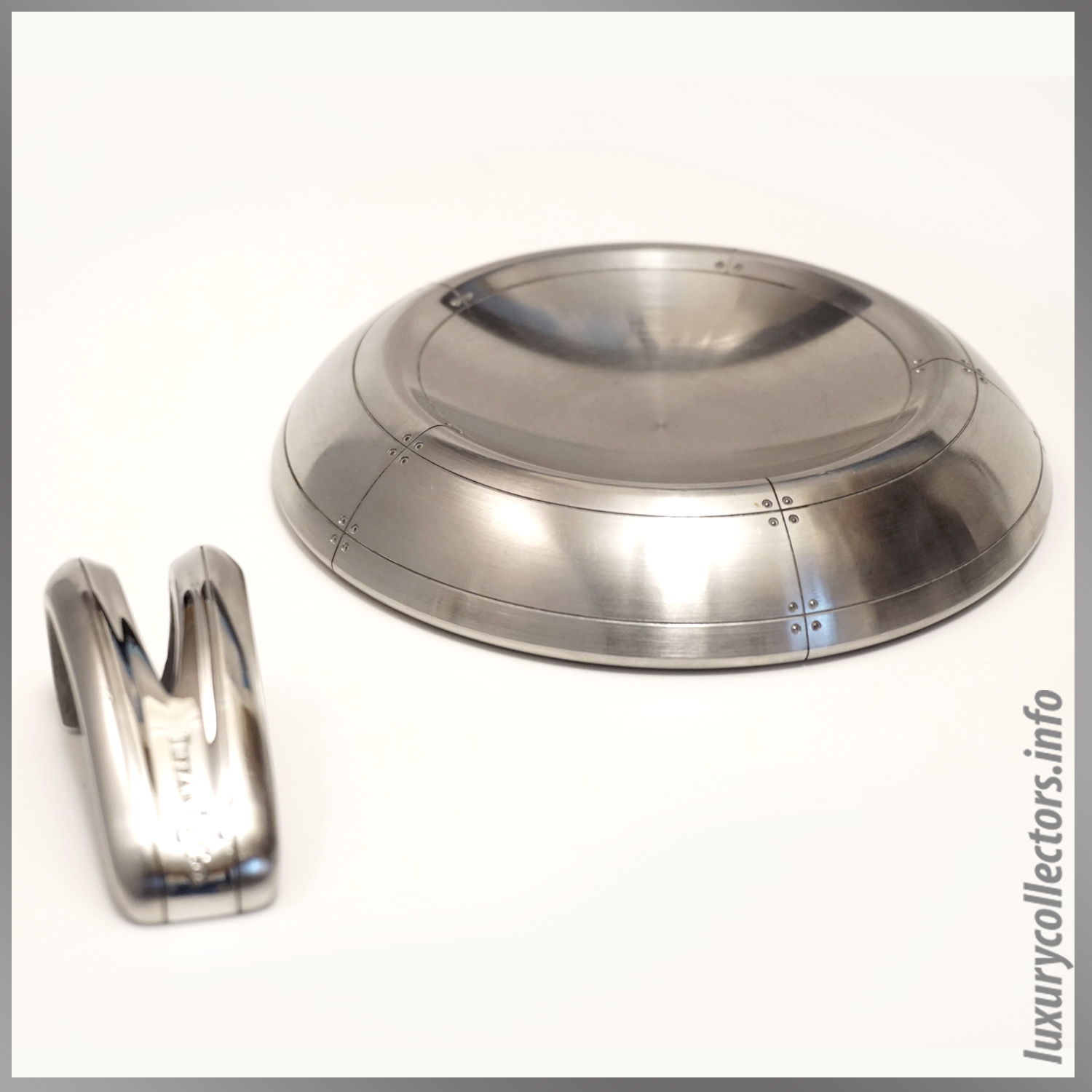 Sideview of Tiffany & Co. Streamerica Ashtray with logo engraved cigarette clip. Only one clip came with this ashtray.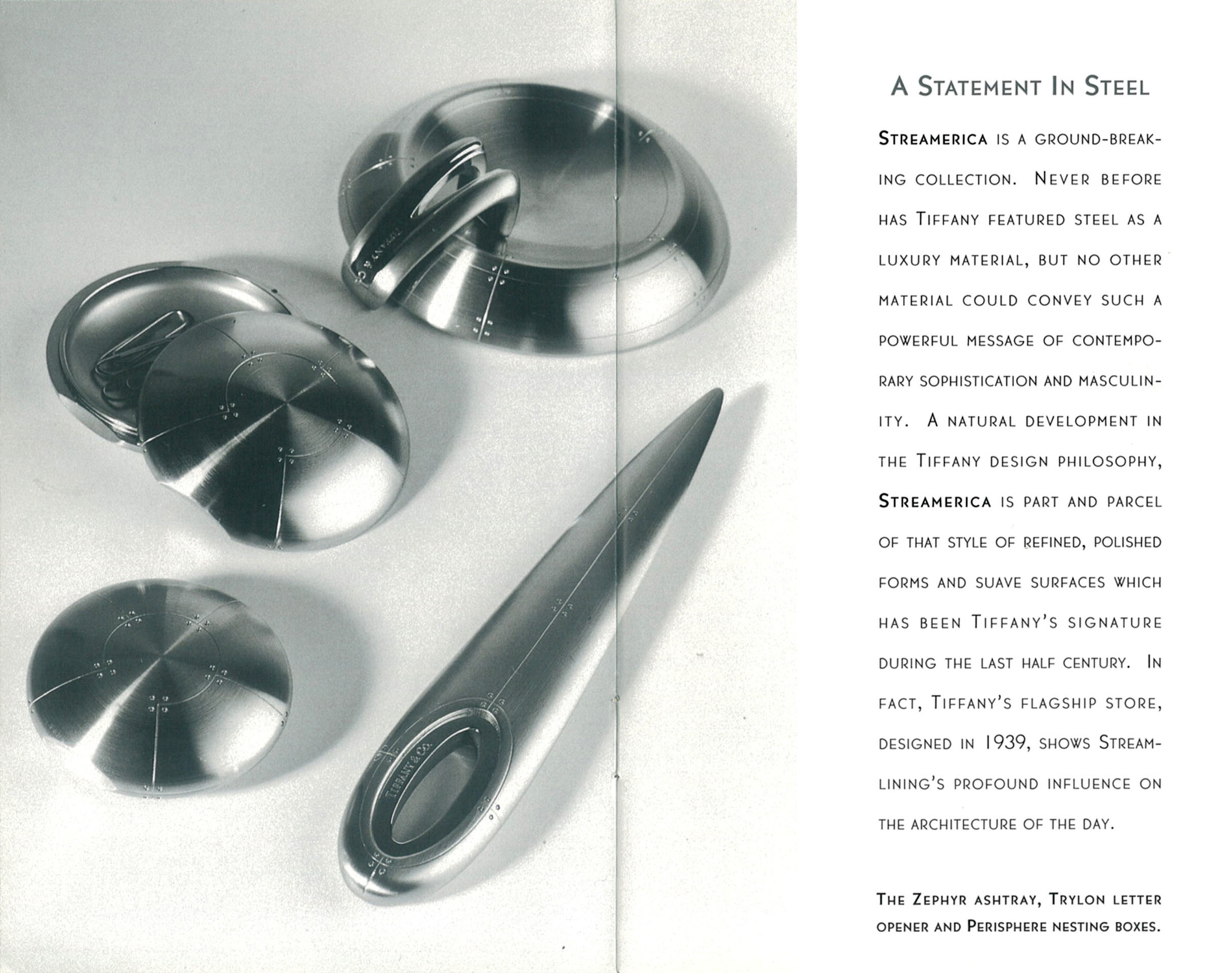 Last Page from Blue Book Tiffany's Catalog showcasing the 1993 Stainless Steel line.  I Photoshoped the red prices and added an additional item Bar Coasters since they were not listed here.  Since then I have only found one piece that was not pictured in any catalog, the Desk Calendar from the Airframe series.
Each piece in the Streamerica line is designed to complement each other to form a cohesive statement in stainless steel. These accesories are meant to be used everyday to the users enjoyment.  The Ashtray looks great paired with the Bar Coaster set.