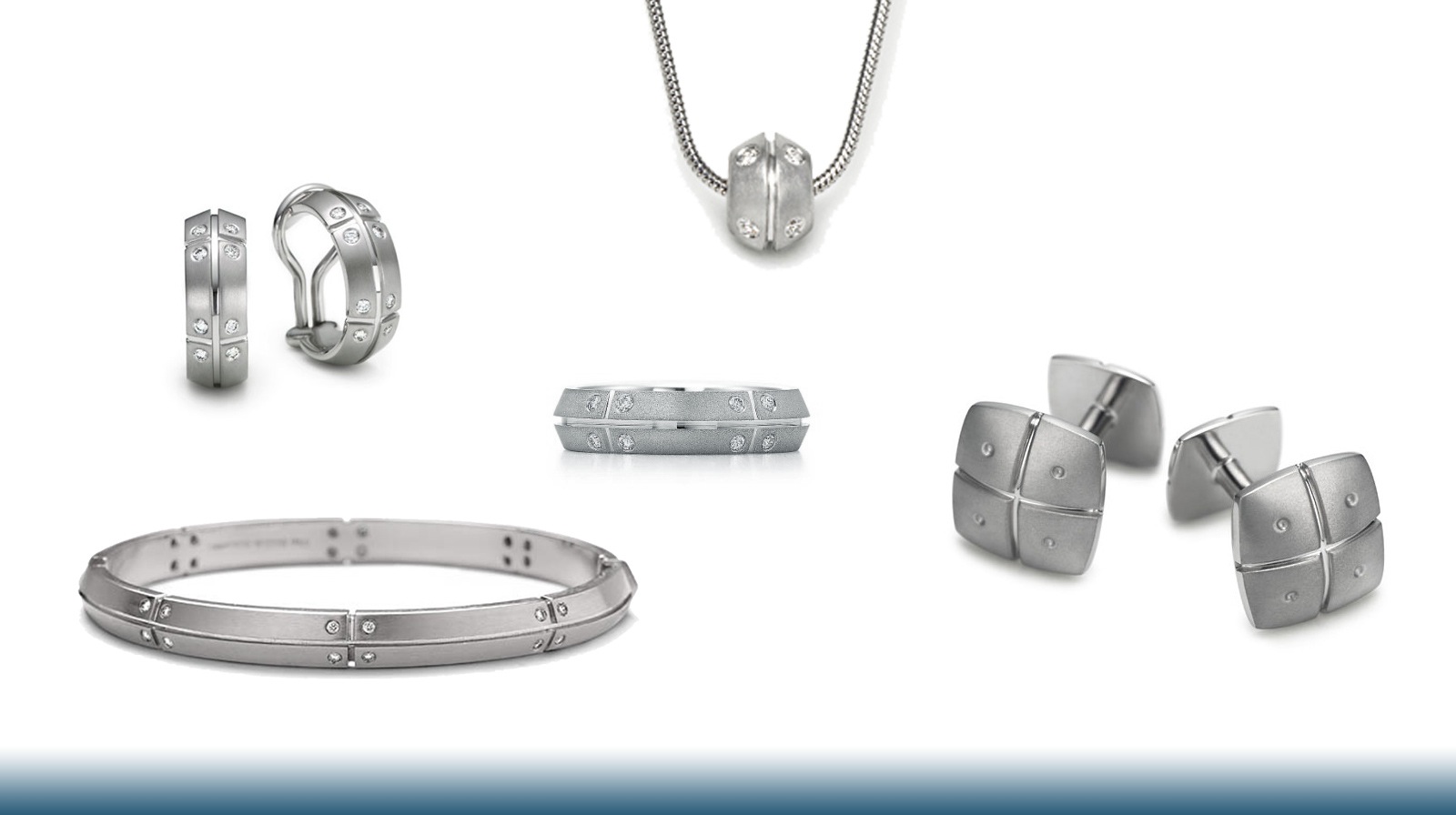 Streamerica 18K by Tiffany & Co.
A complete archive of all the 1993 Streamerica Collection made by Tiffany & Co.
The fine jewelry line was made in 18K white gold most with diamonds was produced circa 2000.  Most of the pieces are dated 2002.
The unbridled optimism of the streamline age comes to 18K gold and diamonds.  Proud structured metal surfaces.  Clean lines, Sleek. A design motif that is, at once, stricly American, pure Tiffany and simply beautiful.
Click on each item to open its own window with details, more photos and comments.
watch a slideshow of the gallery
Are you researching a specific item? Let us know...
This page contains information, reviews, perfume notes, pictures, scanned and new ads, and videos about Collectable Perfume Bottles and Luxury Accesories but we do not warrant the accuracy of information. Trademarks and logos belong to respected companies and manufacturers and are used solely to identify products and companies. If you have more information about any of the featured products, you can expand it by adding a comment at the bottom of each page. We also feature links to 3rd party websites/Internet stores, but luxcollectors.info has no access or control over those websites. We do not make guarantees nor accept responsibility for what you might find as a result of these links, or for any future consequences including but not limited to money loss. User comments represent the views of the credited authors alone and do not reflect LuxuryCollectors.info views.