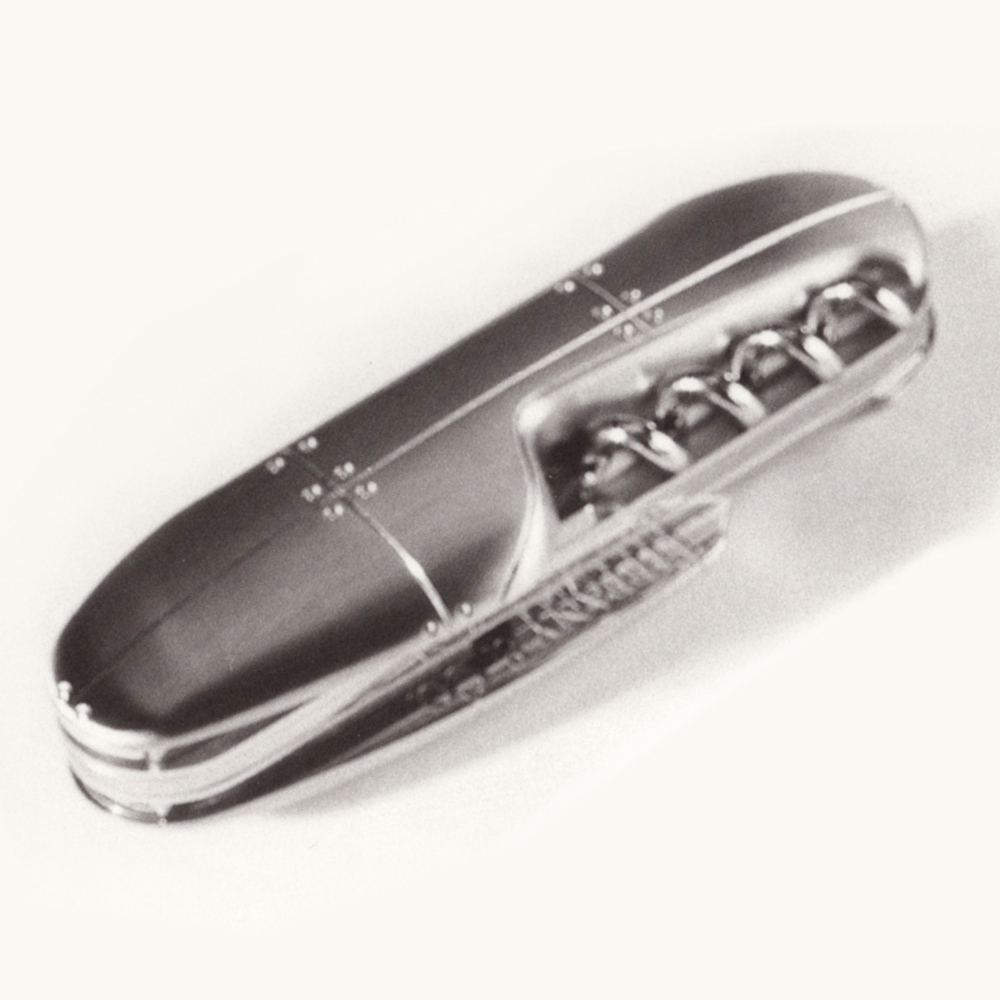 Carapace Pocket Knife
Tiffany & Co. Streamerica Collection
Medium Stainless Steel Pocket Knife
Releassed 1993
Made in Switzerland.
Retail Price $195 US dollars.
Tiffany & Co.'s Streamerica is inspired by the aerodynamic principles of the 1939 New York World's Fair, the Streamlined designed collection evolved from the profile of a DC-3 wing and the bolted metal sheeting of airplane construction.  Steel and Industry symbolize America's aspirations for progress and prosperity.  A Timeless expression of Man's fascination with speed and technology – and his desire to forge a better tomorrow. 
Although historical in inspiration, Streamerica is a thoroughly modern Tiffany design, classic in conception and flawless in creation.
The main piece in the Carapace Pocket knifes is the 6 tool medium sized utility tool.  It contains inside a polished steel shell, that is engraved with the "seams" and miniature "rivets":
a corkscrew,

nail file,

flat head screwdriver,

scissors,

a knife blade,

and a can opener.  
Retailing for $195 it is one of the most accessible starter items in the Streamerica collection and one of the items that you will most likely use on a regular basis.  It was featured in W magazine's editorial from November 1993 and in the original advertisement for the Streamerica line in many publications.
These pocket knifes were issued originally in Stainless Steel in three different sizes. (Even though the original Streamerica catalog states that it came in two sizes).  

The smallest size had three tools: a nail file, a knife blade, and scissors.  It can be seen in the Yamrun Advertisement Catalog page and retailed for $150.  
The other size I have seen this in, although rarely, is a very large and thick 12 tool multikit that includes: phillip's head screwdriver, can opener, knife blade, corkscrew, toothpick, wrench, nail file, second knife blade, saw blade, scissors, second saw blade, and a magnifying glass!  Its really a sight to see. I will post photos of this soon on this page.
Later on in 2002 a series of them where produced in Sterling Silver with the Victorinox logo on them as a charm.
Detailed Photos of Streamerica Carapace Pocket Knife.
Clipping showing the Retail Price.
Advertisements featuring the Carapace Pocket Knife.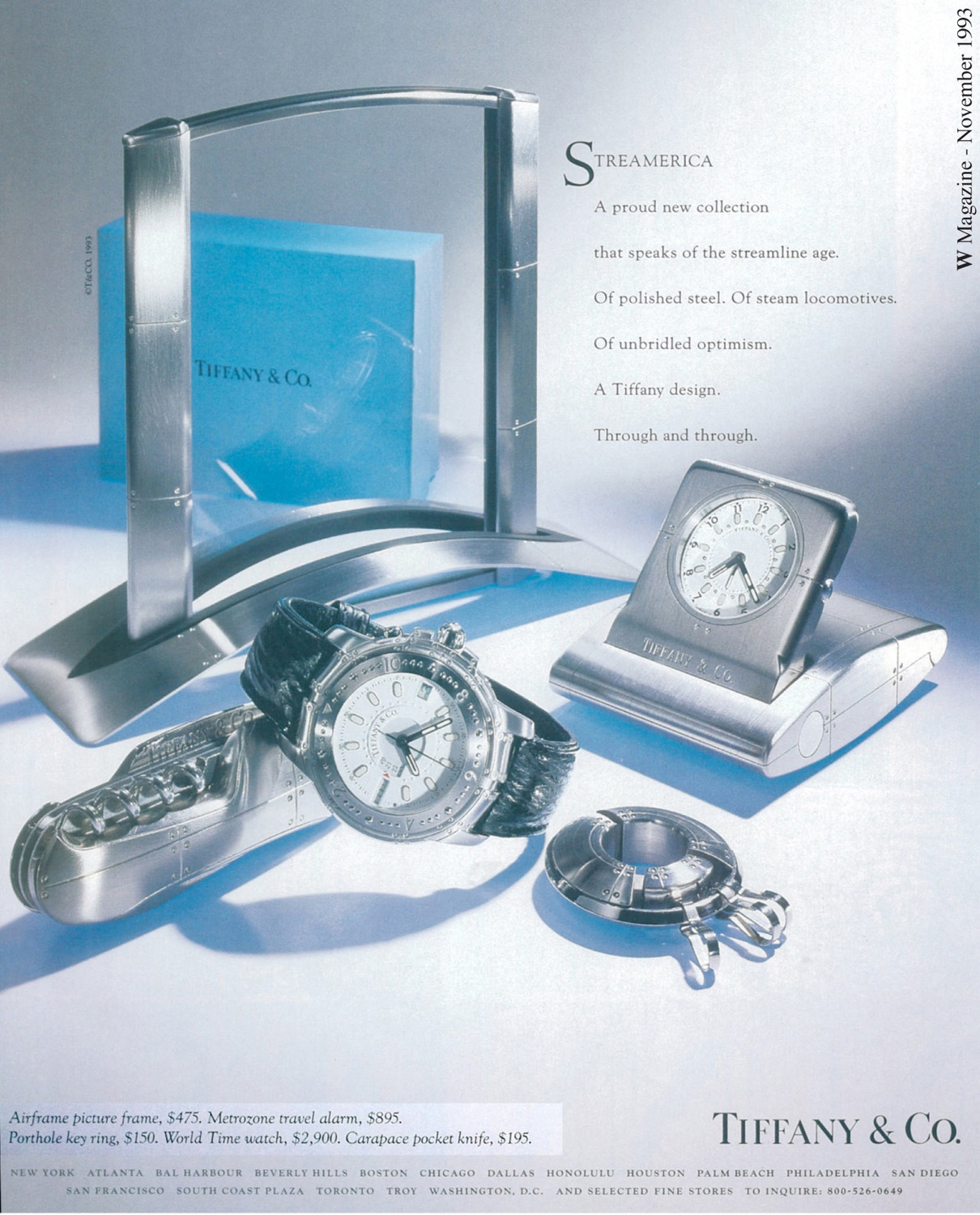 W Magazine Advertisement – Nov 1993 featuring the debut of the Streamerica Collection by Tiffany & Co. Pictured here are the Airframe Large Picture Frame, Carapace Pocket Knife, World time Watch, Metrozone Travel Alarm, and Porthole Key Ring.  The prices were added by me later.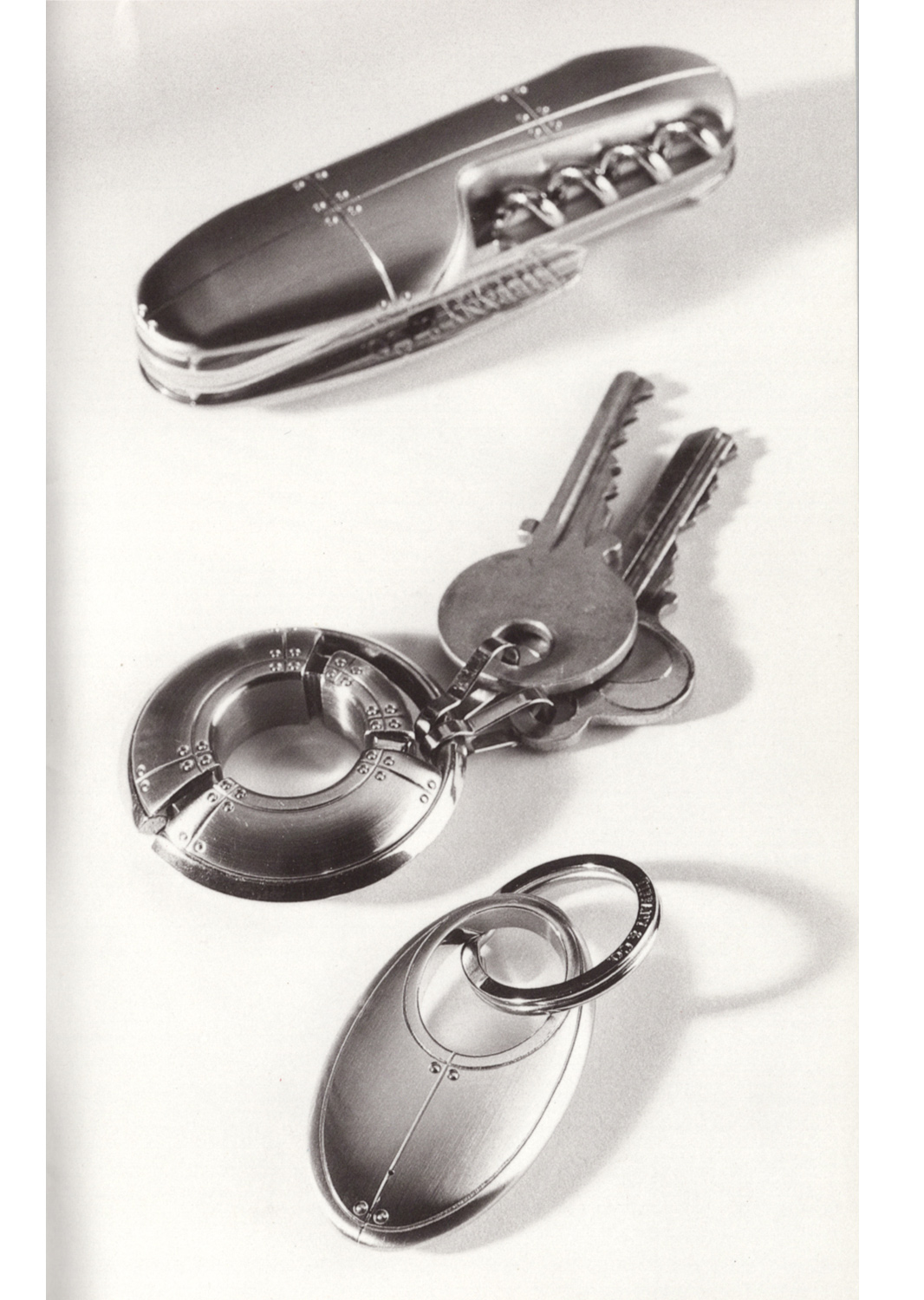 A page from the original 1993 Streamerica Blue Catalog by Tiffany & Co. that accompanied this line.  This page showcases the Carapace Pocket Knife Medium, the Porthole Key Ring, and the Curviline Key Ring.
Other Sizes of Pocket Knifes.